Summer is Coming, and so is Ultraviolet Light
I hope I can finally say… Summer is Coming! For me, the warmer weather brings only one thought to my mind: Sunscreen.
As a part-ginger and daywalker, I am always very aware of how the suns rays beat down on my pale skin and I am the only one of my friends to use SPF 100. Though I love spending time by the pool, I'm not keen on the sun's rays burning my skin or aging it with wrinkles, because, sadly, redheads only ever burn (I have tested this law). What in sunlight is actually generating these 'harmful rays' that makes me lather up on the Banana Boat to protect myself?
The culprit is called
Ultraviolet (UV) light
. This inflictor of sunburns is a type of electromagnetic radiation that is invisible to the human eye. Electromagnetic radiation is transmitted in waves at different wavelengths (or frequencies) that together make the
electromagnetic (EM) spectrum
. The EM spectrum is divided into seven different groups according to their wavelength, energy, and frequency (which are all directly related). These groups are radio waves, microwaves, infrared, visible light, ultraviolet light, X-rays, and gamma-rays. Many of these types of EM radiation should sound familiar, as they are present in a lot of machines that we use. One example many people are familiar with are 'black lights.' These lamps emit long-wave UV radiation (less hazardous than shorter wavelengths of UV), along with a small amount of visible light that allows us to fluoresce certain dyes and pigments.
UV light can do more than just light up a glow party. First, however, let me clarify that there are three groups of UV light: A, B, and C, which are categorized based on their wavelengths, with UVC being the most harmful and shortest wavelength. UVC is absorbed by the Earth's atmosphere. UVA and UVB are those that can penetrate the Earth's atmosphere. UVA rays make up approximately 95% of that UV radiation [2] and is thus the dominant ray used in tanning beds.
Prolonged UV exposure can cause DNA damage. When your DNA absorbs a UVB photon, particular base pairs of your DNA that are sitting next to each other become bound to one another instead of their actual partner opposite them in the
DNA ladder
. These
dimers
generate a bulge in the DNA and can occur at many places along your genetic strand. Dimers prevent your DNA from being copied, which is detrimental for your cells. Luckily, UV radiation from the sun does not penetrate past the surface of your skin cells, so this kind of DNA damage is contained there, causing skin cancer, but no damage to cells past that outer skin layer.
---
The electromagnetic spectrum is generally divided into seven regions, in order of decreasing wavelength and increasing energy and frequency: radio waves, microwaves, infrared, visible light, ultraviolet, X-rays and gamma rays. Source:
http://blogs.edf.org/climate411/2007/07/25/greenhouse_effect/
---
---
When your body senses this DNA damage (bases inappropriately linked to one another) your body's first protection mechanism is the production of a chemical called melanin, which can be described as a sort of 'natural sunscreen.' Skin cells called melanocytes transfer a capsule of melanin, called a melanosome, to other skin cells. The melanosomes accumulate around the recipient cell's nucleus to protect DNA from mutations caused by the harmful UV rays. Melanin can actually absorb the UV light and release it as heat. Melanin is also the pigment in your cells that gives skin, hair and eyes their color.
That being said, I'm certainly not advocating staying indoors and becoming as pale as the vampires from the Twilight series. Remember that all things are fine in moderation, even sun, cheesecake, and In-and-Out Burger.
But unlike food cravings, there exist products with the sole purpose of protecting us from the sun. Yes, I'm talking about sunscreen. Sun protection factor (SPF) is a measurement of how long it takes UVB rays to redden your skin when using sunscreen compared to how fast your skin would redden without it. For example, if using an SPF 30 sunscreen, it would take me 30 times longer to redden than going without. Most sunscreens contain a mixture of ingredients that have chemical and physical barriers to UV light. Chemical barriers typically form a thin layer on your skin and absorb the UV radiation while physical barriers are insoluble particles that reflect UV away from the skin.
So lather up and let's hit the beach!
---

Sources:
1. De Gruijla,, Frank, Henk Van Kranenc, and Leon Mullenders. "UV-induced DNA Damage, Repair, Mutations and Oncogenic Pathways in Skin Cancer." Journal of Photochemistry and Photobiology Volume 63.Issues 1–3 (2001): Pages 19–27. Science Direct. Web. 2 Apr. 2015.

2. "Skin Cancer Foundation." Understanding UVA and UVB. Ed. John Epstein and Stephen Wang. Skin Cancer Foundation. Web. 2 Apr. 2015. <http://www.skincancer.org/prevention/uva-and-uvb/understanding-uva-and-uvb>.

3. Lucas, Jim. "What Is Ultraviolet Light?" LiveScience. TechMedia Network, 31 Mar. 2015. Web. 2 Apr. 2015. <http://www.livescience.com/50326-what-is-ultraviolet-light.html>.

Powered by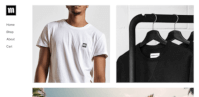 Create your own unique website with customizable templates.