It's Getting Hot in Here, Let's Show it with our Fur
I think cats are hot $h*!, they are burning up my Instagram feed all the time. But did you know that some cats display their body temperature through their fur coloring? Yup, the darker patches of fur on the feet, tip of the tail, nose, and ears of
Siamese
cats, as well lesser-known breeds such as
Tonkinese
and
Burmese
, can be traced to a temperature-sensitive protein called
tyrosinase
. This super-cool (in my opinion)
enzyme
controls
melanin
production, which actually generates the pigment in fur or skin. But unlike the tyrosinase enzyme found in humans, plants, or even other cats, the DNA encoding in Siamese cats has a special
mutation
.
Don't go thinking that your furry feline friend is messed up- far from it! DNA mutations are random changes in our genetic material (the
nucleotide
sequence making up our DNA) that occur naturally as DNA is replicating in our bodies. In some cases these mutations have no discernible effect on the structure or function of the protein encoded there, but in others, the DNA mutation alters the resultant protein's shape or activity. The latter is the case for Siamese cats. Where the tyrosinase enzyme is warm (in the cat's central body), it stays inactive. This inactivity prevents melanin production, leading to a lack of color pigment in the fur, which in turn results in the white or pale hair on the body of a Siamese cat. On extremities of the cat's body where it is colder, tyrosinase functions normally, leading to increased melanin production and the presence of dark fur in places like the ears, nose, and tip of the tail.
This coloring pattern is largely due to the fact that a protein's activity is reliant upon its structure. Proteins are made up of
polypeptides
, the fancy term for a chain of amino-acids bonded together. The structure of individual proteins can also be broken up into various levels. First, we have the primary structure: the covalent bonds between atoms; then the secondary structure: most often hydrogen bonds (sometimes disulfide bonds) between atoms; and finally tertiary structure: the final 3D folded structure of the protein. When any level of this structure is changed, the protein's function is altered. In the case of Siamese tyrosinase, the
missense
mutation changing its amino acid sequence alters all three levels of protein structure.
What's particularly fascinating about the Siamese version of tyrosinase, the 'mutant' protein, is how it acts differently at hot and cold temperatures. When the temperature of a system changes, this has a direct effect on the bonds constituting the primary, secondary, and tertiary structures of the protein. The changes in energy associated with a change in temperature may result in previously favorable amino acid interactions becoming unfavorable, causing a reorganization of the protein structure. Since we know that structure and function are linked, this helps explain how the Siamese tyrosinase can be active at colder temperatures, leading to melanin production. But when it's heated, tyrosinase loses this functionality, resulting in a lack of pigment. Changing the bonds in the protein structure changes its function.
---

If you have a Siamese cat and are dying to test out the biology in action here, shave off a region of its body hair in the winter and see if the coat grows back in darker, matching the nose and paws! ...Ok, kidding. Maybe experimentation on your cat isn't the best idea, but if your cat has a medical procedure where body hair needs to be shaved, you will observe this phenomenon. What's more realistic is perhaps to notice the seasonal changes in your cat's fur. If you pay careful attention, you will notice in winter months your cat's fur darkens compared to their summer coat. Documenting that with pictures then gives you a scientific reason for snapping photos of your cat all year long (not that you needed one)
Any Excuse to Include more Pictures of my Favorite Cat Kiwi the Tonkinese
Sources:
L B Giebel, R K Tripathi, R A King, and R A Spritz. "
A tyrosinase gene missense mutation in temperature-sensitive type I oculocutaneous albinism. A human homologue to the Siamese cat and the Himalayan mouse.
"
J Clin Invest.
1991 March; 87(3): 1119–1122.
​Lyons, L. A.; Imes, D. L.; Rah, H. C.; Grahn, R. A. "
Tyrosinase mutations associated with Siamese and Burmese patterns in the domestic cat (Felis catus).
"
Animal Genetics
, April 2005. 36(2):119-126.
Bischof, JC, He, X.
Thermal Stability of Proteins. Ann N Y Acad Sci. 2005 Dec;1066:12-33.

Richman, Lisa.
Interesting Cat Facts: Siamese Cats Are Walking Heat Maps. Catster.
Feb 11, 2015.
http://www.catster.com/lifestyle/cat-facts-genes-siamese-cats-temperature-sensitive-albino
Powered by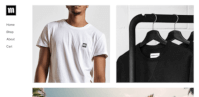 Create your own unique website with customizable templates.