Sneaky little Hormones04/13/2015

The Real Housewives of Beverly Hills season comes to an end as the third and final episode of the Reunion Special airs this Tuesday at 9pm EST on Bravo. You only have to watch the show's commercials to see that season 5 of the show brought a lot of tears, as well as a lot of anxiety and stress for the ladies of Beverly Hills. The Merriam-Webster dictionary defines stress as: '
a state of mental or emotional strain or tension resulting from adverse or very demanding circumstances'
but what does this 'emotional strain' really mean for your body? The anger and stress caused on RHOBH this season conjured up very different behaviors, from yelling and screaming, to crying and retreating.
Hormones
are the sneaky little molecules acting in each of these reactions. What are hormones and how do they make us crazy?
Now typing the word hormone into Google can immediately make you overwhelmed as a gajillion technical-sounding words immediately flood the search results. So don't freak out, I promise we'll get through the eicosanoids and amino acid derivatives together! Hormones are a class of signaling molecules secreted (fancy word for released) by glands in our bodies and transported to other organs via the circulatory system. In this way hormones provide a communication signal to these distant organs and regulate their physiology and behavior.
There are several major steps that describe the life of a hormone molecule. Let's follow the stress hormone cortisol to work through this process. First comes the
biosynthesis
(production) of a specific hormone in its home tissue. When you first feel emotional stress, i.e. when Brandi Glanville throws a glass of wine at you, your body initiates the well-known "fight or flight" response. This threat or anger is recognized by a part of your brain called the
amygdala,
a part of the brain important for processing of emotional situations.
About the time Brandi's Chardonnay is dripping down your face, your body is moving on to the next step of the process, 2. Storage and secretion of the hormone. The amygdala sends a signal to another part of your brain called the
hypothalamus
, which controls the rate of cortisol production along with the
pituitary gland
. It is the hypothalamus and pituitary, both part of the brain, that signal to the cortisol-producing organ itself, the
adrenal glands
. The adrenal glands comprise two triangular shaped organs that sit above the kidneys, to produce cortisol, an example of a steroid hormone. Cortisol is made through a series of reactions that turn cholesterol into a steroid molecule with a four-ringed carbon atom backbone. Now, just to clarify, steroid is the chemical name for any molecule with the
chemical structure above
. Cortisol is not the steroid that Lance Armstrong used to cheat his way to victory. The steroids used by some professional athletes are
anabolic steroids
, synthetic molecules that mimic the male sex hormones.
---
Next comes, 3: Transport of the hormone to target cells. Cortisol is released into the bloodstream where it can move throughout the body to target tissues. In order to execute its action in the body, hormones must complete 4: Recognition of the hormone by the target cell or receptor protein and 5: Relay and amplification of the hormonal signal. As a steroid hormone, the receptors for cortisol are located inside the cell. Therefore the cortisol must enter the cell via the plasma membrane; cortisol can do so because steroids are lipid soluble, meaning that it can diffuse the plasma membrane which is made up, in part, of lipids. Once inside the cell cortisol can bind its target nuclear receptor protein. Together as this complex they can then move into the cell's nucleus and bind to specific DNA sequences to regulate gene expression.
This is just one example of how a hormone can act; hormones can actually exert their effects in several different ways:
A
. By influencing the rate of production of other proteins, called
signal transduction
,
B
. By affecting the rate of chemical reactions taking place in the body, called
enzymatic catalysis
, or
C
. By altering qualities of the cell's plasma membranes, changing its permeability or access to specific ions or other molecules.
Cortisol has two major roles (among its other actions) in humans. The first is to break down protein and fat so that their products can be converted to glucose and preferentially delivered to the brain and heart. This provides the energy you need to respond to the wine now staining your new Alexander McQueen dress. Cortisol also acts in the anti-inflammatory pathways, suppressing the immune system during times of physical stress.
---
Now we've walked through hormones, from synthesis to release to action in the body when a fellow housewife decides to throw her wine instead of drink it. While the activity of cortisol in response to stressful situations is essential for our brain and bodies help us react, there are negative effects to prolonged cortisol exposure, meaning prolonged stress or anxiety. This makes sense if you consider that one of the main actions of cortisol is to ultimately suppress the immune system. Given the effects of stress and hormones on the body, the ladies of Beverly Hills won't just have the insults, drama, and alcohol flowing, but the cortisol as well.

Sources:
Special thanks to my lab-mate, Amanda Crocker, for letting me run some things by her regarding this article.

"Cortisol | Hormone." Encyclopedia Britannica Online. Encyclopedia Britannica. Web. 12 Apr. 2015. <http://www.britannica.com/EBchecked/topic/138929/cortisol>.

Eustice, Carol. "The Difference Between Anabolic Steroids and Corticosteroids." About Health. 29 Dec. 2014. Web. 14 Apr. 2015. <http://arthritis.about.com/od/steroids/f/anabolicsteroid.htm>.

Randall, Michael. "The Physiology of Stress: Cortisol and the Hypothalamic-Pituitary-Adrenal Axis." DUJS Online. Dartmouth Undergraduate Journal of Science, 3 Feb. 2011. Web. 12 Apr. 2015. <http://dujs.dartmouth.edu/fall-2010/the-physiology-of-stress-cortisol-and-the-hypothalamic-pituitary-adrenal-axis#.VSqg6xPF-Tk>.

Brandt. "Steroid Biosynthesis and Regulation of Cortisol Production." Chapter 2. The Adrenal Cortex -- Part I. Web. 12 Apr. 2015. <https://www.rose-hulman.edu/~brandt/Chem330/EndocrineNotes/Chapter_2_Adrenal_1.pdf>.

Sargis, Robert. "An Overview of the Adrenal Glands- Beyond Fight or Flight." Endocrine Web. Web. 12 Apr. 2015. <http://www.endocrineweb.com/endocrinology/overview-adrenal-glands>.

"The Hormones : Corticoids." E.hormone | The Hormones : Corticoids. Web. 12 Apr. 2015. <http://e.hormone.tulane.edu/learning/corticoids.html>.
Powered by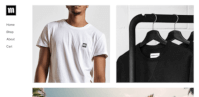 Create your own unique website with customizable templates.