Dancing with the Physics Stars
March 23, 2015
Every Monday night the audience of ABC's Dancing with the Stars witnesses something very special. No, I'm not talking about nervous celebrities; I'm talking about physics. Wait! Yes, I said physics, but I promise this article is nothing like that boring semester you took in high school. Though I may not be impartial (my boyfriend is a physicist), I think physics is pretty cool. It explains a lot about how things work and describes the world around us. What's pretty darn cool is that by learning a little physics any one of this season's cast members could see the judges holding up all 10s!
Some of the most basic physics principles are visualized on the dance floor (and I promise, I will stick to the basics). As a dancer executes his or her routine there are several forces that act on them: gravity (acting downward), support from the floor (upwards), and friction from the floor (acts sideways).
---
One of the early lessons I'm sure all the Dancing pros taught their celebrity students is how to stay balanced. What this basically means in English is don't fall, but in physics terms that means that your net force is zero- that the object is in
equilibrium
. It also implies that you have no total
torque
(an 'off center' or twisting force that causes spin). When you are balanced the force of your body pushing down on the floor is equal to the force the floor pushes upwards on you. This is due to
Newton's third law of motion
, which states that for every action there is always an equal and opposite reaction, or the forces of the two bodies on each other are always equal and are directed in opposite directions from one another.
---
Well you survived the first physics (and dance) lesson so it's time to try the fun stuff, turning! So remember that fancy word I used, torque. You need torque to get started turning, meaning that you need an 'off center' force to propel you into rotation. This torque comes from pushing off of the floor and the harder you push the faster you will spin.

Your rotation speed can also change by retracting an extended leg (think ballet or
ice skating spins
where pulling in a leg changes the speed of the spin) due to conservation of angular momentum.

The last dance concept I'll discuss is my favorite, jumping! Gravity is clearly important in this scenario, as it must be overcome in order to leap into the air. The total
gravitational force
is proportional to a dancer's mass. Importantly, gravity only affects a dancer's vertical motion, not the horizontal motion. Additionally, the time you spend in the air depends only on the vertical component of the dancer's velocity, not on their mass or their horizontal speed. This is because gravity accelerates all of us equally- whether you're a 100 lb supermodel or 300 lb football linebacker.
See, now physics isn't
that
bad, especially when learned through dance. So this Monday when you watch Redfoo or Rumer Willis takes the DWTS stage, you'll be able to examine not only their dancing ability, but the physics that underlies it.
Learn More
:
-
Research on the physics of dance
-
Physics of dance demonstrations and explanations video
-
Equations (!) explaining the physics of dance
---
Sources:
Physics of Dance. Prof. Kenneth Laws. Physics and Dance. School of Education, 28 Apr. 2010. Web. 21 Mar. 2015.

Laws, Kenneth. "Physics and Dance." Physics and Dance. 21 June 2000. Web. 21 Mar. 2015. <http://www.hep.uiuc.edu/home/g-gollin/dance/dance_physics.html>.

Powered by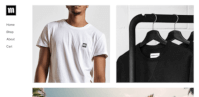 Create your own unique website with customizable templates.