Kale: A Friend with Benefits
The most prominent feature of the hipster coat of arms is a bunch of kale. But it's more than just celebrities and hipsters who devour this leafy green. This "superfood" has made its way onto menus of restaurant everywhere from a bodega in Brooklyn to McDonalds. The health benefits of kale are much lauded. The responsible party for the high nutritional value of this green cruciferous vegetable? Antioxidants.
The word antioxidant is likely one you've heard thrown around your local Whole Foods, but what is it really doing in your body? Contrary to popular belief, antioxidants are not little bearded men wearing plaid who run around your insides delivering punches of health. Antioxidants are molecules that do exactly what their name suggests: they inhibit
oxidation
, a chemical reaction resulting in the loss of electrons by a molecule, atom, or ion. Oxidation occurs naturally in your cells during a process called cellular respiration, in which the body makes energy (
ATP
) through the breakdown of food molecules into carbon dioxide and water. Oxidation is a natural and necessary chemical process that constantly occurs in every cell of our body.
But carbon dioxide and water are not the only end products of cellular respiration. Oxidation reactions also produce sneaky little molecules called
free radicals
. Free radicals contain unpaired
valence electrons
, which makes them highly reactive with other molecules (since it is more energetically favorable for electrons to exist as pairs) and they end up participating incidentally in reactions that are detrimental to the cell. Additionally, by stealing electrons from other atoms, new free radicals are created, causing a chain reaction that creates many unstable products. These side reactions free radicals engage in can damage or even destroy the cell.
---
Enter antioxidants, the little life-savers that prevent these free radicals from causing so much harm. Antioxidants donate electrons to free radicals, giving that lone electron a buddy and reducing the reactivity of the free radical! But antioxidants don't stop there. They also inhibit other oxidation reactions from occurring by actually becoming oxidized themselves, which helps stabilize the other molecules the antioxidant interacts with. One of the reasons we rave about the antioxidant power of kale is that while the body will make some antioxidants on its own, others must be obtained from our food sources.
But don't go indulging in kale salads for every meal. While yes it's clear that antioxidants are an asset to our health, when taken in large quantities kale and other cruciferous vegetables can cause gas, bloating, and constipation. Additionally, too many antioxidants may not necessarily be a good thing. Our bodies must maintain a careful balance between the action of antioxidants and the execution of the oxidation reactions essential for life.
Learn M

ore:
-
Sorry Hipsters, That Organic Kale Is a Genetically Modified Food
-
Bioequivalence & Bioavailability of Antioxidants
---

Sources:
Butnariu M, Grozea I (2012) Antioxidant (Antiradical) Compounds. J Bioequiv Availab 4: xvii-xix. doi:10.4172/jbb.10000e18

Lobo, V. et al. "Free Radicals, Antioxidants and Functional Foods: Impact on Human Health." Pharmacognosy Reviews 4.8 (2010): 118–126. PMC. Web. 27 Aug. 2015.

Szalay, Jessie. "Kale: Health Benefits & Nutrition Facts." LiveScience. TechMedia Network, 13 May 2015. Web. 25 Aug. 2015. <http://www.livescience.com/50818-kale-nutrition.html>.



Powered by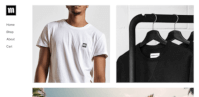 Create your own unique website with customizable templates.