Imprinting Jurassic Style


June 21, 2015
Who is the real star of the new Jurassic World movie? I hate to break it to you, but it's not Chris Pratt, although that was a pretty good guess. For many people the film's breakout stars were the velociraptors and the bond Pratt's character, Owen Grady, makes with these dinosaurs. From the early movie posters and previews audiences were wowed by the control Pratt seemed to wield over these bloodthirsty creatures. When we are first introduced to Grady we see him using traditional animal training techniques one might encounter at the zoo or a dog training class. Grady contends that he is the raptors' alpha and imprints on all of them at birth. Now far be it from me to inform on all of the scientific questions arising from the new Jurassic movie, but as a scientist working on animal behavior, I couldn't let this one go without explanation.
Shall I start by explaining what is imprinting in the first place? Well, as much as it pains me to say this, it all comes back to a dead white guy, Konrad Lorenz who is heralded as the father of the field of ethology, the study of animal behavior. Lorenz is perhaps most remembered for his experiments on the principle of attachment and ability of an animal to recognize something as its parent or something it can trust, this is called imprinting. Lorenz set out to test the idea that the sensory stimulus (face, object, or environment) encountered by a newborn is "immediately, and irreversibly, "stamped" onto the animal's brain" [1] in his now famous gosling experiment.
---
Just as John Hammond was present at the birth of each of his dinosaurs on the original Jurassic Park Island, Lorenz spent the first several hours post-hatching with an experimental group of geese to test whether they would see him as a parental figure instead of their biological mother. In the second, or control, group the goslings had the usual experience of being with their mother during hatching. In adolescence the control goslings acted 'normally,' attending to the mother goose, while the experimental goslings who hatched in the presence of Lorenz followed him around and chose to separate from their biological mothers instead. In adulthood these experimental geese even preferred the company of humans over other birds. Lorenz and others were able to reproduce the results of this experiment in other animal species and also determined the finite period in which imprinting must occur. Lorenz continued to study animal behavior and was eventually rewarded for his research with a
Nobel Prize in 1973
. Grady and Hammond are essentially repeating Lorenz's famous experiments in order to gain the trust of the dinosaurs under their care.
---
Now, I just said that Lorenz's original experiments were conducted on birds, which you might assume are very different from dinosaurs? However, based on the features of their skeleton and taxonomic features modern day birds are dinosaurs- avian dinosaurs! It becomes clear that birds are dinosaurs when you look at a cladogram, a diagram showing the relationships between organisms as determined by morphological characteristics, DNA and RNA sequencing data, as well as phylogenetics. In fact it may be more accurate to refer to the extinct animals of the Jurassic Park series as non-avian dinosaurs [2, 3].The idea of imprinting as used in Jurassic World is made even more credible by the fact that Owen Grady imprinted on the velociraptors specifically. Velociraptors are considered by some to be the most bird-like of dinosaurs yet discovered [2].
---
However, unlike in the movies, scientists believe that velociraptors actually had feathers. In fact, the fact that none of the dinosaurs depicted in the new movie had feathers provoked outrage among the dino-loving community. Velociraptor fossils recently discovered in Mongolia revealed forelimbs with special bumps along their bones called quill knobs. These knobs are found in today's birds and serve as attachment points for secondary flight feathers. Quill knobs are most prevalent in flying birds, those that can only glide or have lost the ability to fly have fewer quill knobs or lack them completely. Though the velociraptor's forelimbs were too small to permit flight, the presence of quill knobs does suggest that they may have been able to fly at some point then lost this ability over time. [5].
We now know that, morphologically speaking, velociraptors were similar to birds, but what about their behavior? Would imprinting really work on velociraptors? I'll be clear and say that we won't know until someone actually does the experiment, but we can certainly speculate! Establishing that these animals were social and lived in family groups is critical to the hypothesis that imprinting would work with velociraptors. Perhaps the best evidence for pack hunting and social behavior among velociraptors (which is highlighted in the new movie) comes from a group of fossilized bones found in Utah, dubbed the Utahraptors. Included in the find are adults, juveniles, and a baby raptor, as well as the remains of an herbivorous dinosaur called an iguanodont. The discovery of these fossils indicates these velociraptors were acting as part of a coordinated group before they fell prey to quicksand while in pursuit of the iguanodont [6]. This isn't the only evidence that velociraptors traveled in packs; more fossils in Montana and China also support this idea [6]. Finally, the behavior and training exhibited in the film is actually very similar to that used to rear falcons or other birds, aka. raptors. The name for these two types is animals comes from the way they obtain food, as thieves (the latin translation of raptor) or scavengers.
Given that imprinting works on birds that behave similarly to how we believe velociraptors would have behaved and the prospect that velociraptors hunted and lived in family units provides solid evidence that imprinting could be effective on these dinosaurs. Additionally, since birds are dinosaurs, the chance that Grady or Hammond could imprint on the Jurassic Park dinos in the mother goose-like fashion of Lorenz, in the opinion of this author, is entirely plausible.
---
Sources:
[1] Dvoskin, Rachel. "Newborns Can Bond to a "Mother" from a Different Species." Scientific American Global RSS. 2007. Web. 20 June 2015. <http://www.scientificamerican.com/article/strange-but-true-newborns-can-bond-to-mother-from-different-species/>.
[2] "Are Birds Really Dinosaurs?" Dinobuzz: Dinosaur-Bird Relationships. University of California Museum of Paleontology, 1998. Web. 20 June 2015. <http://www.ucmp.berkeley.edu/diapsids/avians.html>.
[3] Patrick. "Why Are Birds Dinosaurs?" Paleocave Blog. 9 June 2013. Web. 20 June 2015. <http://paleocave.sciencesortof.com/2013/06/why-are-birds-dinosaurs/>.
[4] Castro, Joseph. "Velociraptor: Facts About the 'Speedy Thief'" LiveScience. TechMedia Network, 23 Jan. 2015. Web. 20 June 2015. <http://www.livescience.com/23922-velociraptor-facts.html>.
[5]
"Feather Quill Knobs in the Dinosaur Velociraptor" by Alan H. Turner, Peter J. Makovicky and Mark A. Norell.
Science
317:1721 (21 September 2007)
[6]
Fessenden, Marissa. "Jurassic Park May Have Been Right-Some Dinosaurs Hunted in Packs." Smithsonian. 7 Jan. 2015. Web. 20 June 2015. <http://www.smithsonianmag.com/smart-news/jurassic-park-may-have-been-rightsome-dinosaurs-hunted-packs-180953831/?no-ist>.
Switek, Brian. "Dinosaurs Behaving Badly: Did Velociraptors Hunt in Packs?" The Guardian. 29 Mar. 2011. Web. 20 June 2015. <http://www.theguardian.com/science/blog/2011/mar/29/dinosaurs-behaviour-raptors-pack-hunters>.
"Quill Knobs Reveal That Velociraptor Had Feathers." Living the Scientific Life Scientist Interrupted. Science Blogs, 24 Sept. 2007. Web. 20 June 2015. http://scienceblogs.com/grrlscientist/2007/09/24/quill-knobs-reveal-that-veloci/
Krisch, Joshua. "Here's The Real Science Behind Jurassic World." Vocativ. 12 June 2015. Web. 20 June 2015. <http://www.vocativ.com/culture/science/science-behind-jurassic-world/>.
Powered by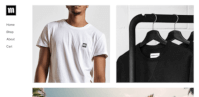 Create your own unique website with customizable templates.