Is the Red


C



arpet Red for a Reason? 02/28/20



15



Awards season may be over, but the
Fashion Police
are only just kicking into gear with the reviews of this season's red carpet dos, don'ts and 'wha

t was she thinking's!' Lots of sweat and tears go into selecting the perfect Oscar gown, but what impressions do the color of a dress leave on the viewers? What is the color psychology of the red carpet?
"
Color psychology
" refers to more than just the meaning of a color (how white wedding dresses symbolizing purity in Western society); it also includes how a color can influence human behavior. Does the light blue room at the spa really make you more relaxed? Does the color of Kiera Knightley's light brown dress at this year's Oscars conjure a sense of comfort, reliability, and security (perhaps perfect emotions for an expectant mother)? Do product's color schemes make us more likely to purchase them?
Before we can answer these questions, we first need to take a detour to consider how we see color in the first place. Light enters the eye through your
pupil
(the dark circle in the center of your eye) and lands on a sensitive tissue layer in the back of your eye. This layer, called the
retina
, contains light sensing cells called
rods
and
cones
. It is the cones that are responsible for color perception. When any particular wavelength of light hits the cones, a chemical reaction occurs. This triggers an electrical impulse that travels along special nerves to your brain. Your brain decodes this message and ultimately decides whether the wavelength of light striking the cones was blue or red.
That's the story for light, but what about the color of a gown itself? Color comes from the reflection of light off of an object and into your eyes. Visible light strikes an object and due to its properties it will absorb only specific wavelengths. The unabsorbed light will reflect off of the object and contribute to its color, along with ambient light (i.e., the light of the room you're in,
remember #thedress
). This means that the green of ScarJo's dress is really our brain's interpretation of the unabsorbed green wavelength of light reflecting off her dress and onto the cones of our retina.
Of course, the story doesn't end there. There is much more to color than just our brain decoding a single message concerning a wavelength of light. Color can elicit a wide range of emotions. Let's start by first noting the color of the carpet laid out for the stars- red. This attention grabbing color is one that we associate with energy, movement, and vigor. The excitement associated with red works perfectly for a stage (carpet) in which stars are parading around, showing off these garments and themselves. In fact, when people view the color red it actually stimulates a faster heartbeat, faster breathing, and raises blood pressure. The hustle and bustle of the red carpet is characteristic of the feelings the color red itself evokes. Isn't it fitting that Dakota Johnson chose a red dress? Your heart beats just as fast watching her at the awards show as it does in her new movie.
---
(From left to right) Giuliana Rancic, Rosamund Pike, Behati Prinsloo, and Dakota Johnson. From: http://www.eonline.com
At this year's Golden Globes, however, many starlets took the opposite approach to the high-energy red choosing to don blue gowns. From the light shade of Amy Adam's dress to the traditional royal blue of Natasha Lyonne's frock to darker hue of Felicity Jones's gown, many stars wore blue. Blue actually lowers body temperature and heart rate, which may be why people tend to find the color blue soothing. It's not just that colors can conjure up certain feelings, but they may actually influence our behavior. Research has shown that blue environmental cues enhance study participants ability to complete creative tasks, such as brainstorming. Conversely, red increased participants' performance in memory retrieval tasks and proofreading compared to blue.
Of course the business of colors doesn't just apply to our cloth

es, but also to marketing, art and design. Indeed, color psychology may be most heavily studied in the field of advertising. Large corporations put a great deal of research and money into the study of what colors to use for logo design and how colors affect our purchasing habits (think websites and apps). For example, green has become synonymous with health, the environment, and peace. Thus industries using green to promote themselves most often are associated with medicine, science, and tourism. By careful use of the right colors, companies can convey subtle messages about the goals and values of their organization.
Color truly has a large impact on our lives. Indeed the color of your wall can not only affect your mood, but also subconsciously change your behavior. So the next time you step out on a date, go on a job interview, or attend an awards show, think about the color psychology of what you'll be wearing.

Learn More

-
'Drunk Tank Pink' Finds Clues to Behavior
- Color in Architecture-More than Just Decoration
-
Why is Facebook Blue? The Science Behind Colors in Marketing
---
Sources
:
Cherry, Kendra. 'Color Psychology: How Colors Impact Moods, Feelings, and Behaviors.' About Education. Retrieved from: http://psychology.about.com/od/sensationandperception/a/colorpsych.htm
Elliot, Andrew J. and Maier, Markus A. 'Color and Psychological Functioning.' Current Directions in Psychological Science. 16, 250-254. doi:10.1111/j.1467-8721.2007.00514.x
Feisner, Edith Anderson and Reed, Ronald. Color Studies Third Edition. New York, Bloomsbury Publishing, 2014.
Physics Tutorial, Light Waves and Color. The Physics Classroom. 2015. Retrieved from: http://www.physicsclassroom.com/class/light/Lesson-2/Light-Absorption,-Reflection,-and-Transmission
University of British Columbia. "Effect Of Colors: Blue Boosts Creativity, While Red Enhances Attention To Detail." ScienceDaily. ScienceDaily, 6 February 2009. <www.sciencedaily.com/releases/2009/02/090205142143.htm>.
Widrich, Leo. "Why is Facebook Blue? The Science Behind Colors in Marketing." Fast Company. May 6, 2013. Retrieved from: http://www.fastcompany.com/3009317/why-is-facebook-blue-the-science-behind-colors-in-marketing
Powered by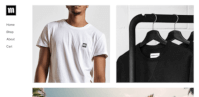 Create your own unique website with customizable templates.