Scroll down the
homepage
to check out the '
Shorts
' and learn about
Green Beer
and
Sandwich Smuggling in Space
!
I think cats are hot $h*!, they are burning up my Instagram feed all the time. But did you know that some cats display their body temperature through their fur coloring? Yup, the darker patches of fur on the feet, tip of the tail, nose, and ears of Siamese cats, as well lesser-known breeds such as Tonkinese and Burmese, can be traced to a temperature-sensitive protein called tyrosinase. This super-cool (in my opinion) enzyme controls melanin production, which actually generates the pigment in fur or skin. But unlike the tyrosinase enzyme found in humans, plants, or even other cats, the DNA encoding in Siamese cats has a special mutation.

The most prominent feature of the hipster coat of arms is a bunch of kale. But it's more than just celebrities and hipsters who devour this leafy green. This "superfood" has made its way onto menus of restaurant everywhere from a bodega in Brooklyn to McDonalds. The health benefits of kale are much lauded. The responsible party for the high nutritional value of this green cruciferous vegetable? Antioxidants.

---
Who is the real star of the new

Jurassic World

movie? I hate to break it to you, but it's not Chris Pratt, although that was a pretty good guess. For many people the film's breakout stars were the velociraptors and the bond Pratt's character, Owen Grady, makes with these dinosaurs. From the early movie posters and previews audiences were wowed by the control Pratt seemed to wield over these bloodthirsty creatures. When we are first introduced to Grady we see him using traditional animal training techniques one might encounter at the zoo or a dog training class. Grady contends that he is the raptors' alpha and imprints on all of them at birth. Now far be it from me to inform on all of the scientific questions arising from the new Jurassic movie, but as a scientist working on animal behavior, I couldn't let this one go without explanation.
---
Season 2 of E! network's Botched quickly worked its way to the top of my Sunday night TV schedule (aside from Game of Thrones, of course). The popular reality show- not for the faint of heart- details the work of surgeons Paul Nassif and Terry Dubrow who correct plastic surgery gone wrong. It's not just the banter of these two docs that keeps me coming back for more; it's also their explanation of how to perform complicated surgeries. While the expert surgeons detail the steps they'll take to help a woman with severe facial burns or correct her deformed breasts, I ponder one of life's existential questions: What's in a boob?

---
Make no mistake, the B is back- Bethenny that is. After taking time away from the Real Housewives of New York City to handle her divorce, her baby, and her multi-million dollar company 'SkinnyGirl,' Bethany Frankel returns to Bravo. In a recent episode of the series the New York socialites enjoy a boozy brunch at Frankel's home. However, this brunch was filled with more drama than calories. Created in April 2011, the SkinnyGirl cocktails and foods are one reason the NYC ladies stay lean. Frankel's brand makes not just low calorie food, but also low calorie wine and cocktails. As I sipped my glass of full calorie chardonnay I asked myself: how do you reduce the caloric content in in wine? Unfortunately my friends, there is only one way- lowering the alcohol content or "proof" of the wine.


Be sure to thank your Mom today for the one thing your Dad couldn't give you. No, I'm not talking about 9 long months of carrying you during pregnancy; I'm talking about your

mitochondria

.

Mitochondria are the energy producing organelles of the cell, generating the majority of the cell's supply of adenosine triphosphate, or ATP. Comprised of an adenine ring, a ribose sugar, and three phosphate groups, ATP molecules are the cell's currency in most energy-requiring processes in the cell.
"Oh, my God. Becky, look at her butt. It is sooo big." Who doesn't know the lyrics to Sir Mix-a-Lot's 'Baby Got Back?' But what helps Becky accentuate that bad a** derriere? It's not just her 'itty bitty waist' that emphasizes that 'round thing in your face,' it's her spine. Though I'd hazard a guess that most women would not consider their spines their sexiest attribute, maybe soon they will. Researchers from the Bilkent University in Turkey reported in the journal of Evolution and Human Behavior that the curvature of a woman's spine is actually a critical factor in a male's assessment of her visual attractiveness. To quote the lead researcher in the study, "Men who think they like big bottoms may actually be more into spines."
---
The Real Housewives of Beverly Hills season comes to an end as the third and final episode of the Reunion Special airs this Tuesday at 9pm EST on Bravo. You only have to watch the show's commercials to see that season 5 of the show brought a lot of tears, as well as a lot of anger. The Merriam-Webster dictionary defines emotion as a 'state of feeling' and 'a conscious mental reaction,' but what does this 'feeling' really mean for your body? The anger and stress caused on RHOBH this season conjured up very different behaviors, from yelling and screaming, to crying and retreating.

Hormones

are the sneaky little molecules acting in each of these reactions. What are hormones and how do they make us crazy?
---
I hope I can finally say… Summer is Coming! For me, the warmer weather brings only one thought to my mind: Sunscreen.

As a part ginger and daywalker, I am always very aware of how the suns rays beat down on my pale skin and I am the only one of my friends to use SPF 100. Though I love spending time by the pool, I'm not keen on the sun's rays burning my skin or aging it with wrinkles, because, sadly, redheads only ever burn (I have tested this law). What in sunlight is actually generating these 'harmful rays' that makes me lather up on the Banana Boat to protect myself?
---
4

00 million. That's approximately the number* of bacteria Bachelor Chris Soules will exchange on The Bachelor's season finale this Monday on ABC. Prince Farming is truly the King of Kissing. Though Chris's lips may need a break from kissing the most women in Bachelor history, it's really his mouth bacteria that are working on overdrive.
---
Every Monday night the audience of ABC's Dancing with the Stars witnesses something very special. No, I'm not talking about nervous celebrities; I'm talking about physics. Wait! Yes, I said physics, but I promise this article is nothing like that boring semester you took in high school. Though I may not be impartial (my boyfriend is a physicist), I think physics is pretty cool. It explains a lot about how things work and describes the world around us. What's pretty darn cool is that by learning a little physics any one of this season's cast members could see the judges holding up all 10s!

---
I think I can confidently say that cats Rule the Internet. They are cute, funny, conniving, and grumpy. But who knew that browsing the Internet for cute cat (and dog) pictures while on a 'break' at work was actually beneficial for your productivity? Well, it is! So next time you need to increase your concentration at work you should look at those cute cat pics before getting started.


---
Awards season may be over, but the

Fashion Police

are only just kicking into gear with the reviews of this season's red carpet dos, don'ts and 'wha

t was she thinking's!' Lots of sweat and tears go into selecting the perfect Oscar gown, but what impressions do the color of a dress leave on the viewers? What is the color psychology of the red carpet?
Powered by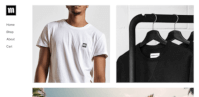 Create your own unique website with customizable templates.