Be sure to scroll down the
homepage
to check out the '
Shorts
' and learn about
Green Beer
and
Sandwich Smuggling in Space
!
Welcome!
---
Shorts
It's Getting Hot in Here
Are you one of those people who just can't handle the heat of the habañero? Well I, for one, enjoy my food hot. Growing up, my father's rule was that if you were not sweating, it was not hot enough! But what is it that makes food taste 'hot' or 'cold' and why do we speak about food in the language of temperature in the first place?
It all comes down to
ion channels
.
Ion channels are special proteins nested inside the cell membranes that control that passage of ions (atoms whose charge is not neutral, but either net positive or negative).
Ion channels are important in a variety of cells, in particular, neurons. These channels are responsible for shaping
action potentials
as each of the approximately 300 ion channels in your body are all activated by a certain 'trigger,' such as being in the presence of sodium or light. When these ion channels are triggered they allow the flow of ions across the cell membrane into (or in some cases out of) the cell thus changing its electrical charge.
This charge difference is the basis for the electrical signal that the neuron relays to the brain. The brain then 'decodes' this signal as being salty or sweet or another taste.
Neurons use ion channels to sense temperatures allowing us to feel hot and cold. However, some ion channels are activated
both
by temperature and by the chemicals that make up the flavors in our food. Let's use the example of the ion channel VR1 (vanilloid receptor 1), which is primarily used for thermoreception (heat detection). In the case of the VR1 receptor,
capsaicin
(the chemical in hot peppers) will bind this receptor in the taste-sensing neurons in our mouths, even when the a temperature increase doesn't occur. Here, the capsaicin (not heat) acts as the trigger opening ion channels. The brain still interprets these opening of VR1 ion channels as 'temperature hot,' resulting in the burning sensation after a bite of chili pepper.
So the next time you experience a spicy, sweat-inducing meal, don't blame it on the chef, blame it on your ion channels!
Sources: Lehrer, Jonah. "Why Does Spicy Food Taste Hot?" Wired.com. Conde Nast Digital, 22 Sept. 2010. Web. 5 May 2015.
---
Opinion: Science, Not Silence
​
On January 23rd
President Trump imposed new restrictions on scientists at the Environmental Protection Agency (EPA) and the United State Department of Agriculture (USDA) which, in addition to freezing federal grant money, attempts to prevent researchers from communicating their results to the public. Suppression of scientific communication undercuts both public health and environmental protections. The speed with which President Trump issued these restrictions is particularly distressing; it has become abundantly clear the administration is actively working to conceal scientific facts that threaten the illusions they are pushing on the American public. Governmental science is big part of our lives whether we realize it or not. For example scientists at the Center for Disease Control decide what strain of flu to put in each year's vaccine, scientists at the National Weather Service provide advance warning on potentially deadly hurricanes, and the list goes on. However, this scientific research can only be used for good when the results are disseminated. By suppressing our scientific information, the President is stifling both the success and health of our nation.

Scientists March on Washington:
https://www.marchforscience.com/
Donald Trump is attacking the very foundations of science
by Adam Calhoun
---
Light up the Night: Firefly Bioluminescence
Granted I study
insects for a living
, but regardless, most of my summer memories include the chirping of crickets, the buzzing of bees, and the light of fireflies. These sights and sounds are part of the season. For many children catching fireflies and watching them glow in glass jars is a summer tradition. These little creatures are also a great science lesson.
Fireflies, or lightning bugs, use a chemical reaction to produce their light called
bioluminescence
. In the lower abdomen of these insects cells make a chemical called
luciferin
and an enzyme called
luciferase
, as well as
adenosine triphosphate
(ATP, the energy unit in all cells). To produce light two reactions must take place. First luciferin combines with ATP forming intermediate compounds called luciferyl adenylate and pyrophosphate (PPi). In the presence of oxygen, luciferyl adenylate is oxidized. The result of this reaction will give off light along with the production of the chemicals oxyluciferin and adenosine monophosphate. Additionally, the abdomen cells that produce this light also produce uric acid crystals which help reflect light away from the insect allowing us to see the glow so strongly.The light from fireflies is cold light, meaning that little to no energy is lost as heat. This is important because any heat would result in a dramatic change in the firefly's body temperature, likely killing it if it got too hot.
How does a firefly control the blinking pattern of its light? The presence of oxygen will limit the ability of the second reaction to continue. Thus, no oxygen in the light organ, no light. Insects do not have lungs like humans. Instead they have a vast system of tubes called
trachea
that transports oxygen into the interior cells of the body.
One hypothesized mechanism for control of oxygen flow to the abdominal light organ involves
cellular respiration
, the process by which a cell makes its ATP energy. In short, when the cell is undergoing respiration, this energy-making process, oxygen is not available for use in
bioluminescence. When the fly wants to initiate a flash it will send a neural signal from the brain to produce
nitric oxide gas (NOS),
which inhibits cellular respiration. Oxygen then becomes available to the biolumunescent pathway and the firefly triggers its characteristic flash.
Fireflies control their flash patterns for one reason in particular, to attract a mate! Male fireflies initiate a series of flashes from the air, the pattern of which varies between different firefly species, while females will flash in response. When a male sees a female with a flash pattern he finds attractive he will go to her. Features about a firefly's flashing, its rate or intensity, could cause them to be more or less appealing to a male. In this way, summer nights are really like a
biolumunescent
firefly dating scene.
For More:
Chemistry of Firefly Luminescense
Encyclopaedia Britannica: Bioluminescence
Applications of Bioluminescence
---
---
Kissing the 'Cupcake'
Given my
previous article
on the "kissing machine" Chris Soules from last season of ABC's The Bachelor, it seems appropriate to revisit the topic of mouth to mouth contact given that our new bachelorette Kaitlyn has, by her own admission, already kissed all of this season's contestants. In particular I'm amused that the first bachelor to swap bacteria with Kaitlyn was Chris (the dentist from Nashville who was quickly nicknamed 'Cupcake' on the first night due to his arrival in a candy corn laden cupcake mini car) a guy who probably knows a lot about those 80 million oral bacteria he swapped during that French kiss. Cupcake Chris's profession got me thinking (as much as it pains me) about the potential damage kissing and bacteria can do to your teeth.
While it makes sense to most of us that cold and flu-carrying bacteria are likely transferred to partners via close oral contact, bacteria swapped during kissing can also cause cold sores or even
cavities and gum disease
. Of the several different bacterial strains that cause tooth decay, the main culprit is
Streptococcus mutans
. This evil bacteria forms the
plaque
(a thin biofilm) on your tooth surface and feeds on sugars and other
fermentable carbohydrates
in your mouth. The sugars we eat are the primary food source for these plaque-forming bacteria.
S. mutans
bacteria eat and ferment these sugars producing an acid during the process.
This acid then erodes your teeth, creating cavities. Brushing your teeth washes away a
ny lingering food particles in your mouth, thus eliminating the bacteria's food source from our mouths.
The less sugar available to these bacteria, the less raw material they have to produce their acid byproduct. Since these cavity-causing bacteria are found in colonies on your teeth, they can also be passed along to others through French kissing. Fortunately, of the approximately 200-300 different bacterial species found in your mouth, only a small fraction of these are potentially harmful to your pearly whites.
Luckily for Kaitlyn, Cupcake Chris's sweet kisses are unlikely to contribute to any increase in her oral concentration of
S. mutans
bacteria as I assume this dentist has mostly good bacteria to transfer.
---
---
Gene Editing

Want to start a debate and inflame people's emotions? Begin by talking about gene editing in human embryos. A
study
out today in the journal
Protein & Cell
describes the use of a popular laboratory technique called
CRISPR/Cas9
to edit the genes of human embryos. In an attempt to avoid discussing the ethics of gene editing in humans, I'll make it clear that the embryos used in this study were triponuclear, meaning that they had too many sperm, and could not develop further. This kind of embryo is the result of
in vitro
fertilization (IVF) treatments where multiple sperm fertilize the same egg and the developing embryo has too many chromosomes. This occurs in ~2-5% of zygotes during IVF and these are routinely discarded in IVF clinics, as they
cannot
develop normally. In fact, in the event of
polyspermy
the female body naturally degrades this type of embryo in early development. The researchers used the CRISPR/Cas9 (a group of bacterially-derived proteins) system to target and excise a specific genomic
locus
, or region of the DNA. Along with the Cas9 proteins, guide RNA (
gRNA
), that helps target the excision proteins to the proper location, and replacement DNA are injected into the embryo. Once the Cas9 proteins remove the targeted DNA, the donor DNA replaces the deleted region in a process called
non-homologous end joining
. The research group tested different concentrations of the Cas9 proteins, gRNA, and the donor DNA regions. Not all of the injected embryos were viable after injection. Removal of the desired DNA region was only successful in 28 of the embryos, several at each concentration of injection components. Of these 28 embryos with the desired gene removed from the embryo, only a few of them contained the replacement co-injected gene, approximately 25%. In some cases, the CRISPR/Cas9 proteins also introduced errors into the embryo's genome, some of the injection survivors had new mutations or the Cas9 proteins excised the wrong region of DNA. These off-target effects suggest that the technique needs much more research and refinement before it can reliably replace a specific gene
in vitro
. The modest success of this work provides the potential to one-day cure genetic diseases via CRISPR/Cas9 –mediated gene therapy.
Liang, Puping et al. "CRISPR/Cas9-mediated Gene Editing in Human Tripronuclear Zygotes."
Protein & Cell
(2015). Higher Education Press. Web. 23 Apr. 2015. <http://link.springer.com/article/10.1007/s13238-015-0153-5>.

More about genome editing with CRISPR-Cas9:
---
Pupp


y Love

In a previous article ('
Smarty Cats
') I talked about 'the love hormone,'
oxytocin
, specifically its production in humans in response to viewing baby animals. Well, oxytocin isn't just a human hormone, it is a mammalian hormone. A
new study
explores the role of oxytocin in dogs and suggests that this hormone underlies the coevolution of human-dog bonding that came about through
dog domestication.
Previous work by the group from Azabu University in Japan showed that owners who reported the highest relationship satisfaction with their dogs maintained the greatest 'mutual gaze' with their pet, meaning that the dog and owner shared eye contact with one another. This study, published in the journal Science, further investigated the experience of mutual gaze by measuring oxytocin levels in dogs and their owners both before and after thirty-minute interaction periods. Participants
and
their canine pals who spent the most time looking in one another's eyes experienced the largest oxytocin spike, in effect demonstrating a closed loop of oxytocin between owner and pooch.
Next the research group performed a similar experiment with wolves, who were not pets, but who were human-reared (similar to a zoo animal) testing oxytocin levels in the wolves and their human keepers. Despite having a somewhat dog-like life experience, these wolves did not exhibit the same type of mutual gazing with their owners. Additionally, wolves did not have an increase in oxytocin levels as the dogs and their owners did. Thus, this oxytocin loop
only
existed for domesticated dogs.
The researchers suggest that the presence of this loop with dogs is due to the use of mutual gaze as a form of social communication between dogs and humans. Wolves, on the other hand, do not seem to use eye contact as a form of social communication as eye contact within their own species can be considered a threat. Production of oxytocin as a result of eye contact between humans and dogs may have facilitated the mutual interaction and communication between the species during dog domestication. When we think of animal domestication we often think of selecting traits for good temperament or a trait that specializes an animal to a particular task. However, it's pretty cool that another product of dog domestication, this oxytocin feedback loop, affected not only a dogs biology, but also our own.
Sources:
Nagasawa
et al.
,
348
(6232): 333-336. April 2015.
http://dx.doi.org/10.1126/science.1261022
MacLean, Evan and Hare, Brain. Dogs hijack the human bonding pathway. Science. April, 17, 2015: 280-281.
---
---
Science of Thrones

---
Spring is Coming!

With spring comes America's favorite marshmallow confection. This dissolving Peep's experiment is a great way to teach kids about the '
Scientific Method
:' 1. Ask a Question, 2. Do Background Research, 3. Generate a Hypothesis,
4. Test Hypothesis in an Experiment, 5. Analyze Data,
6. Draw a Conclusion and Communicate Results. The Peeps experiment is simple, select several different solutions and dissolve the peeps in them. You can see how much time total it takes to dissolve the Peep in each liquid, or have a set amount of time (try 20-30 minutes) the Peep will be submerged in each solution. Using liquids your kids are familiar with provides them the opportunity to develop their own predictions. The kids can really have fun with their experimental design and even more fun eating the leftover Peeps!
Here
for a step-by-step guide to this experiment.
---
---
Space Sandwich Smuggling

50 years ago this week Astronaut
John Young
of the
Gemini 3
mission made a lasting impression...on his spacesuit…by eating a two-day-old corned beef and rye sandwich smuggled on board during the mission. This masterful accomplishment was preceded by the comment, "Let's see how it tastes. Smells, doesn't it?" Now I wouldn't expect those words to be followed by an excellent meal, but when faced with choosing between that and eating the dreaded '
astronaut freeze dried ice cream
' or other
space slush
, I might give the old corned beef a try. Reportedly, however, the corned beef sandwich went largely uneaten and instead of filling Young's stomach, filled the closed cabin with its odor. There's a good reason you won't hear of future space goers smuggling more bread into the cosmos: crumbs can actually play an intergalactic safety hazard. Without gravity, crumbs, along with other objects, are freely floating and have the potential to damage electrical equipment or fly into an astronaut's eyes. Thus, space gourmet comprises tortillas in lieu of regular bread. At the time of the mission (1965) the renowned rye sandwich eventually caught the ear of Congress. The Congressmen were primarily concerned with the millions of dollars spent to develop the 'official space food' (properly taken onboard) that Young and the other crew members were supposed to test during the flight. Thankfully this "corned beef beef
"
eventually blew over and we can fondly remember the sandwich scandal of the Gemini 3 mission.
More
:
Space Food Hall of Fame
Sources
:
"Gemini 3 and the First (contraband) Corned Beef Sandwich in Space 50 Years Ago | CollectSPACE."
CollectSPACE.com
. Web. 26 Mar. 2015. <http://www.collectspace.com/news/news-032315a-gemini3-corned-beef-sandwich.html>.
Feltman, Rachel. "50 Years Ago This Week, Someone Smuggled a Sandwich into Space. "
Washington Post
. The Washington Post, 24 Mar. 2015. Web. 26 Mar. 2015. <http://www.washingtonpost.com/news/speaking-of-science/wp/2015/03/24/50-years-ago-this-week-a-sandwich-was-smuggled-into-space/>.ea
---
New Catfish Species Named After
Star Wars Character,



Greedo





"That looks like that guy from Star Wars!" Isn't that how all animals are named?

One of the perks of being a scientist is naming your discoveries. In fact, this is only one of many examples of pop-culture, film, or media influencing the names researchers choose.

Drosophila (fruit fly) biologists are notorious for choosing funny names, among my personal favorites: 1) ken and barbie, a gene that when mutated results in a failure to develop external genetalia. 2) tinman, a gene involved in heart development. Flies with a mutated tinman gene do not have hearts. 3) cheap date, mutations in this gene result in flies with a high sensitivity to alcohol. 4) swiss cheese, a gene active in brain development, mutations of swiss cheese causes flies to have holes in their brain. Scientists can be funny (or at least we think we are).

Watch the video to the right to hear how this new catfish species got its name.

Here

for more funny gene names. Or

fossils named after rock stars

.


Happy St. Patrick's Day


Turning your beer

Green

to celebrate today? To change the color of your brew, food coloring undergoes a molecular process upon its addition to your beer by altering the of

wavelength of light

the food absorbs. The dye molecules in food coloring are designed to absorb

photons

of specific wavelengths. When these photons encounter the dye molecules in solution (whether it be your beer or

elementary school science project), the dye's

electrons

are excited, meaning the molecule has absorbed energy. This energy moves the electrons into a higher

energy state

, called a quantum level. In moving to this new quantum level, the dye molecule uses up all the photon's energy. From this new excited state, the dye's electrons will then release this energy as heat (

energy transfer

) in order to return to their original quantum level. After this is completed, that particular photon has disappeared and its wavelength of light is removed, leaving your beer a new color-and slightly warmer.

Learn more about how we see color

here

!




Source :

http://www.ehow.com/how-does_4614183_food-coloring-work.html
---
Powered by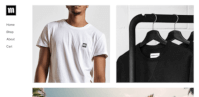 Create your own unique website with customizable templates.